About Nadine Jarrard
Nadine Jarrard is a CA-based advertising and marketing visionary who specializes in both exploiting and expanding upon emerging trends. For 15 years, Nadine has focused her career on building effective, high-performing revenue and operation teams responsible for major market exits to corporations such as Opera Software, FOX, and Yahoo!/Verizon Media.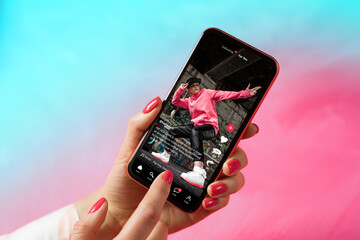 Currently, Nadine leverages her success and penchant for pioneering established through TikTok as a founding member of PRJT Z. PRJT Z is a leading TikTok creator management and media company that works with various brands and talent to empower them to expand their reach and impact. Nadine utilizes tried and true as well as innovative, tailored marketing strategies to enable success and affinity for clients. In its time within the creator economy sector, PRJT has built a reputation for its commitment to curiosity, investment in creative solutions, accessibility, individuality, and ability to help creatives break out of the box.
Nadine is known within her industry for her extensive knowledge in areas such as creator economy, marketing, advertising, and a variety of applications for social media. Nadine's clientele speaks to how she is a professional who cares deeply about bringing desirable, replicable results to brands and talent through social media initiatives that play to their strengths. Nadine Jarrard's keen eye for detail, ability to streamline processes, and person-first approach to business are all acknowledged as reasons for her continued success in marketing and advertising.
What Can Readers Expect from NadineJarrard.com?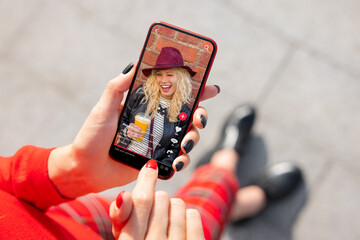 NadineJarrard.com is a platform for learning more about crucial topics in spaces such as marketing, advertising, creator economy, and more.
In today's landscape, both individuals and businesses alike are working to leverage technology available to them to refine their strategies for best success. While the process can often be daunting for individuals without formal education, training, or experience, Nadine mentions that accessible, high-level resources can go a long way towards cluing them in to best practices, trends, professional insights, and tech developments.
A few types of content that readers can expect from future posts include:
Marketing and Advertising Resources
Nadine Jarrard of CA aims to leverage her extensive experience in advertising and marketing to provide readers with content that will empower them to learn more about the space. Whether you are an individual new to advertising and marketing processes or are an experienced professional looking to evaluate your strategies for client success, NadineJarrard.com will provide comprehensive resources that break down key concepts within the industry.
Future marketing and advertising resources will explore topics such as utilizing social media marketing and visual content for improved scope and impact, tips for choosing the right marketing firm or consultant for your needs, and several benefits of investing in innovative marketing and advertising content online.
Creator Economy Info
Over the years, the creator economy has continued to grow and provide opportunities to content creators around the world. Today, more and more people are interested in ways to harness the powers of the creative economy for financial success on platforms such as TikTok, Instagram, YouTube, Facebook, Twitch, Patreon, etc. As a leader in the creator economy who represents top talent on TikTok, Nadine and her teams know just how valuable being able to earn revenue through online platforms is your creatives. Through content that aims to make creative economy more accessible for creators of all experience levels, Nadine hopes to inspire talent to connect with their passion for content creation while learning more about the opportunities available to them.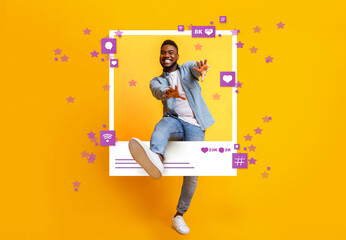 Web3 Insights
Web3 is often used by technology professionals to refer to the expansion of the World Wide Web through decentralization, token-based economics, and blockchain technologies. Nadine Jarrard of CA mentions that, with recent news on cryptocurrency, metaverse, and content creation, people are interested in learning more about Web3's influence on the future of the web and its processes. Do you want to learn more about the next generation of the internet and the many ways individuals and businesses are harnessing the power of Web3? Check out future content for more insights.
Recent Industry Developments
One of the most interesting things about the online landscape is that it is in a constant state of evolution. What is hot right now may not be gone and forgotten very quickly. Nadine Jarrard notes that the pace social media moves necessitate that professionals keep up with recent industry trends and developments currently impacting the space. Readers can expect that future content will cover recent developments in social media marketing and advertising such as new trends, changing best practices, policy changes, app updates, and more. Nadine also will cover the scope and impact of these changes, as well as what they will mean for the future of the creator economy.
Interested in More from Nadine Jarrard of CA
With the popularity of social media and its ability to provide both creative and business opportunities, it is no wonder that more people are growing interested in learning more about creator economy, its processes, and benefits. Nadine Jarrard recognizes that accessible resources providing valuable insights on her space can be extremely beneficial for individuals and businesses looking to seize opportunities and grow success.
If you would like to learn about creator economy, marketing, social media, and more from an experienced professional such as Nadine Jarrard of CA? Be sure to tune in for more updates inspired by Nadine Jarrard's insights.